Are We Drinking Ourselves Sick Campaign
The "Are We Drinking Ourselves Sick?" campaign aims to inform Barbadians about the health harms of consuming excess sugar, particularly via sugary drinks. These include carbonated and noncarbonated soft drinks, fruit drinks, energy and sports drinks. The campaign also firmly highlights the public support of and need for government policy to help reduce sugary drinks consumption and thereby play a role in reducing obesity, diabetes, and other NCDs in Barbados.
The campaign tagline is: "Are We Drinking Ourselves Sick?," with a call to action to implement measures to reduce sugary drinks consumption for a healthy Barbados. The campaign video chronicles the sugary drinks intake of a middle-aged woman/wife/mother, Rosie, from the start of her day at breakfast, on her way to work, at work, to dinner time. All that sugar adds up, so Rosie became ill and was hospitalized. With her family by her side, she realized the gravity of consuming too many sugary drinks.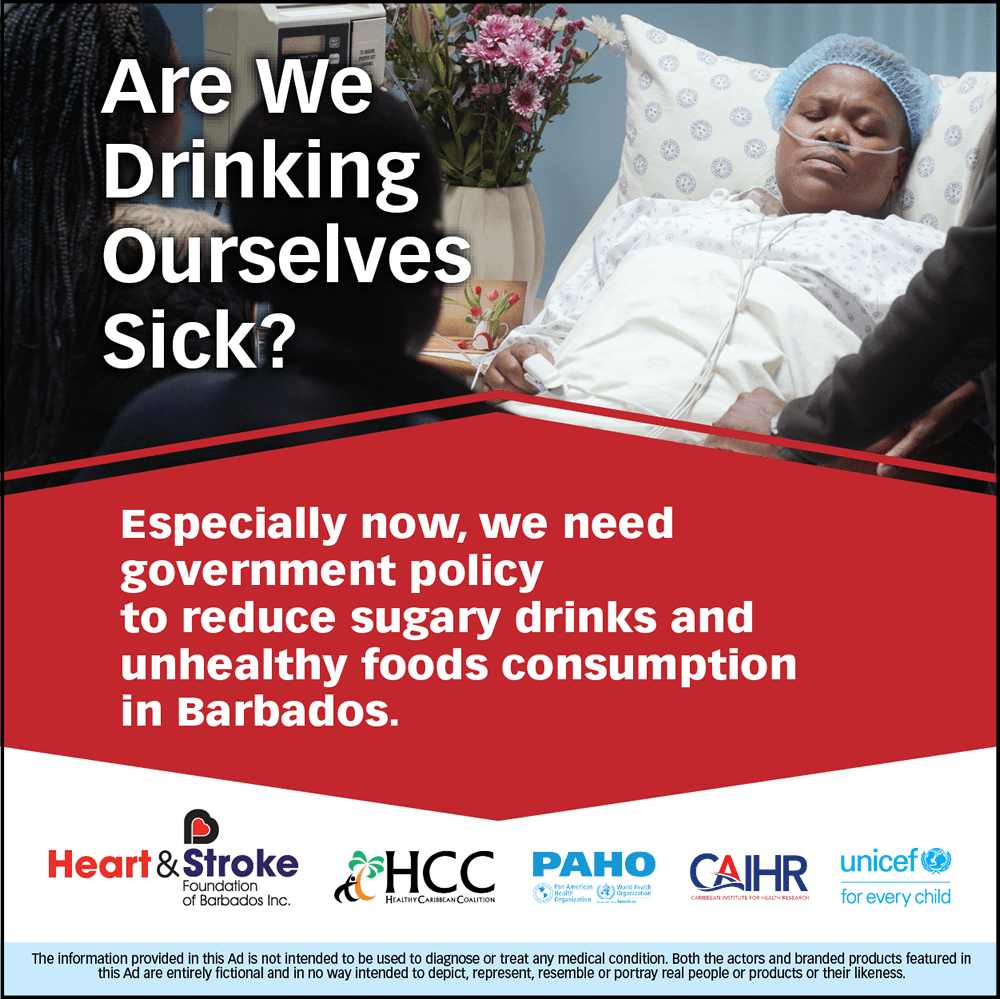 BECOME A CHAMPION

|

VOLUNTEER