Climate, Wildfires and Your Health – Survey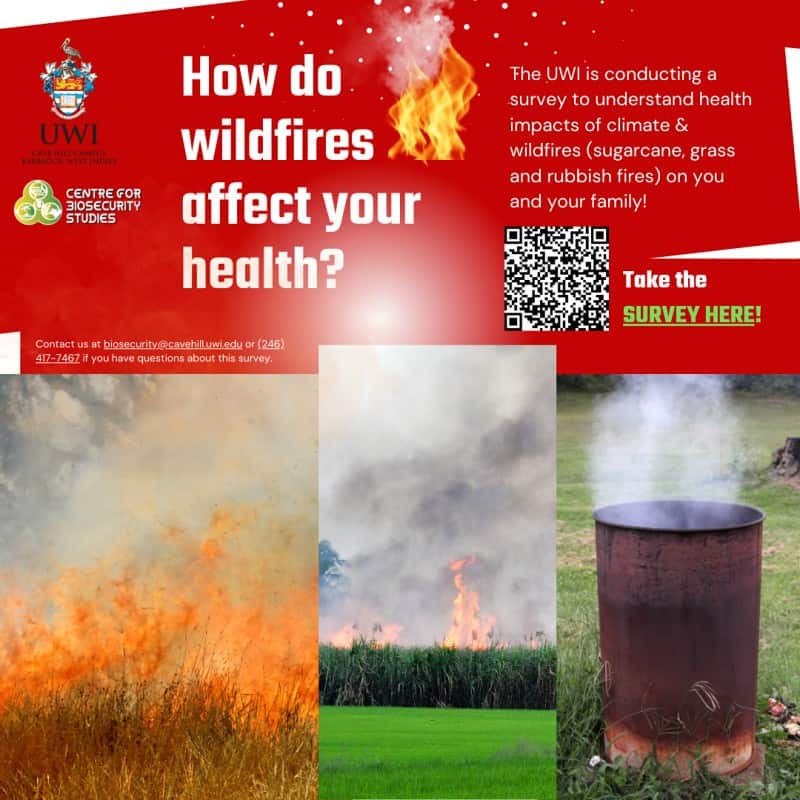 The Heart & Stroke Foundation of Barbados Inc. is pleased to partner with The University of the West Indies (UWI), Centre for Biosecurity Studies (CBS), in helping to highlight this important venture.
CBS is conducting a survey to understand the health impact of climate and wildfires (sugarcane, grass, and rubbish fires) on you and your family. This is one of the CBS projects under the "I Can't Breathe' Caribbean Air Pollution Initiative which seeks to understand more about air pollution levels in the Caribbean and their potential impact on climate change and health.
We would appreciate if you can complete this survey (approximately 6-8 minutes) and share the link with your contacts as well.
Please see the survey link:  https://www.surveymonkey.com/r/wildfiresBB.
Thanks in advance for your support!