Conquering the Silent Killer…Our Response

Conquering the Silent Killer…Our Response
This year 2022, under the theme "Measure Your Blood Pressure, Control It, Live Longer", we invite you to join us for "Conquering the Silent Killer…Our Response".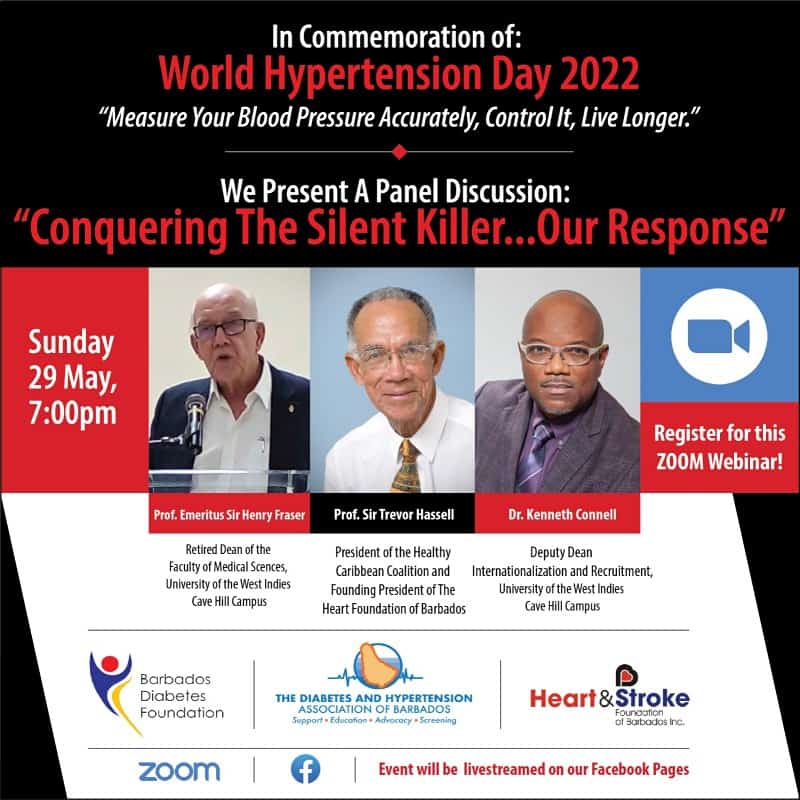 This virtual Panel Discussion will be held on Sunday, 29 May 2022 at 7:00 p.m.
Click the button below to Register:
Register Here!
This Discussion is jointly presented by the Barbados Diabetes Foundation, The Diabetes and Hypertension Association of Barbados and The Heart & Stroke Foundation of Barbados Inc.
We look forward to your support and participation!