Jump Start To Wellness Programme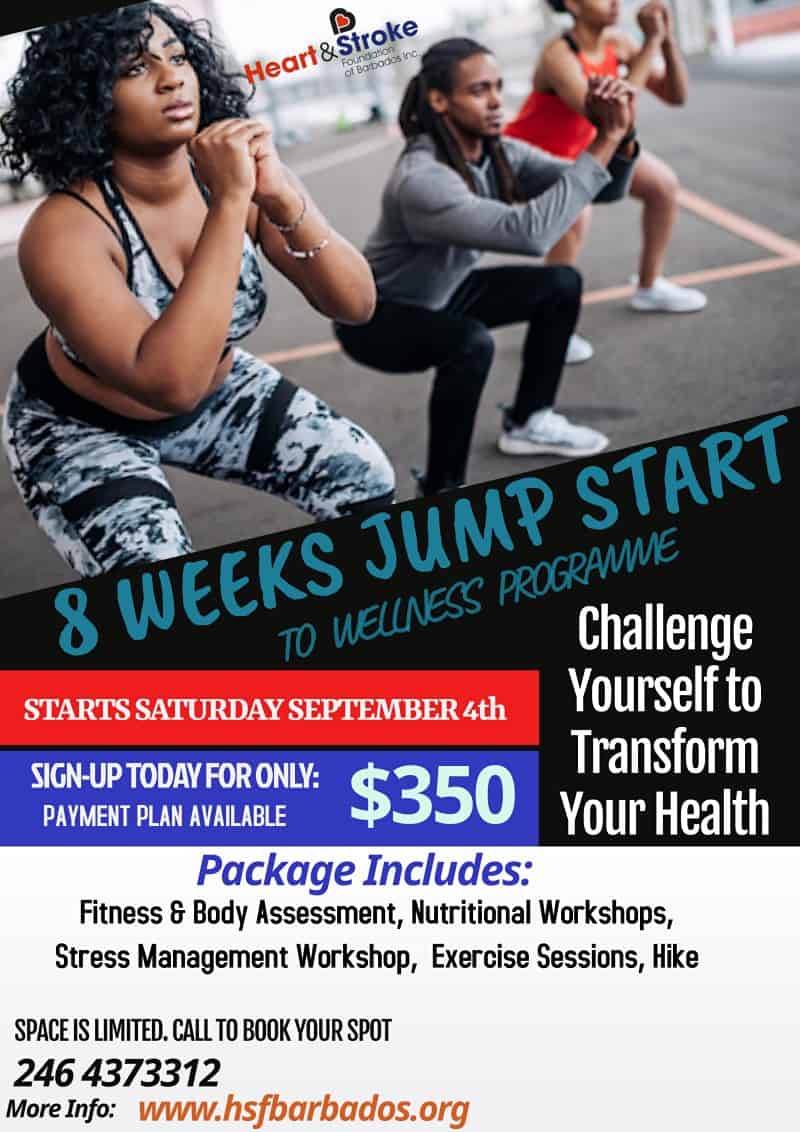 Have you registered yet?
Join us for our new and exciting programme for all those who are interested and want a fitness programme!
If you are looking for a programme that brings attainable goals while enjoying the good mix of training and outdoors, this programme is for you.
This programme will:
improve cardiovascular health in the community

bring healthy lifestyle practices

help fight obesity in our community

provide an affordable rate so everyone can be involved, thereby reducing the number of inactive persons in our society
Length of program: Eight (8 weeks)
Duration: September 4 – October 30, 2021
Cost: $350.00
Days: Saturday/Tuesday/Thursday
Saturdays: 7:00 am (The Heart & Stroke Foundation)
Tuesdays & Thursdays: 6:00 pm (Outdoors)
To register or for more information:
T: 437-3312