Virtual Vendors' Training Session

Virtual Vendors' Training Session
Calling all Canteen Concessionaries and Vendors!
You are all invited to our Virtual Vendors' Training Session on Saturday August 20th, 2022 from 10:00 a.m. to Midday.
Join us in discussing The Proposed School Nutrition Policy– ways to make your canteen healthier & presenting alternative drinks and snacks.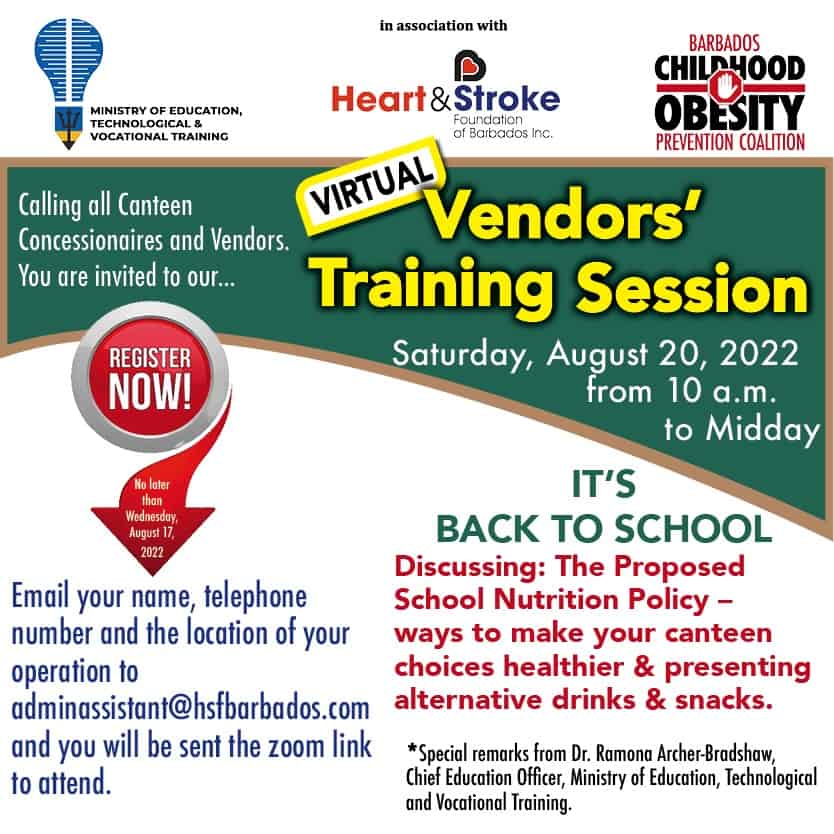 Register now by emailing your name, telephone number and location of your operation to
adminassistant@hsfbarbados.com
and you will be sent the zoom link to attend.
Registration closes August 17th, 2022.