Jump Start To Wellness Challenge (New Date)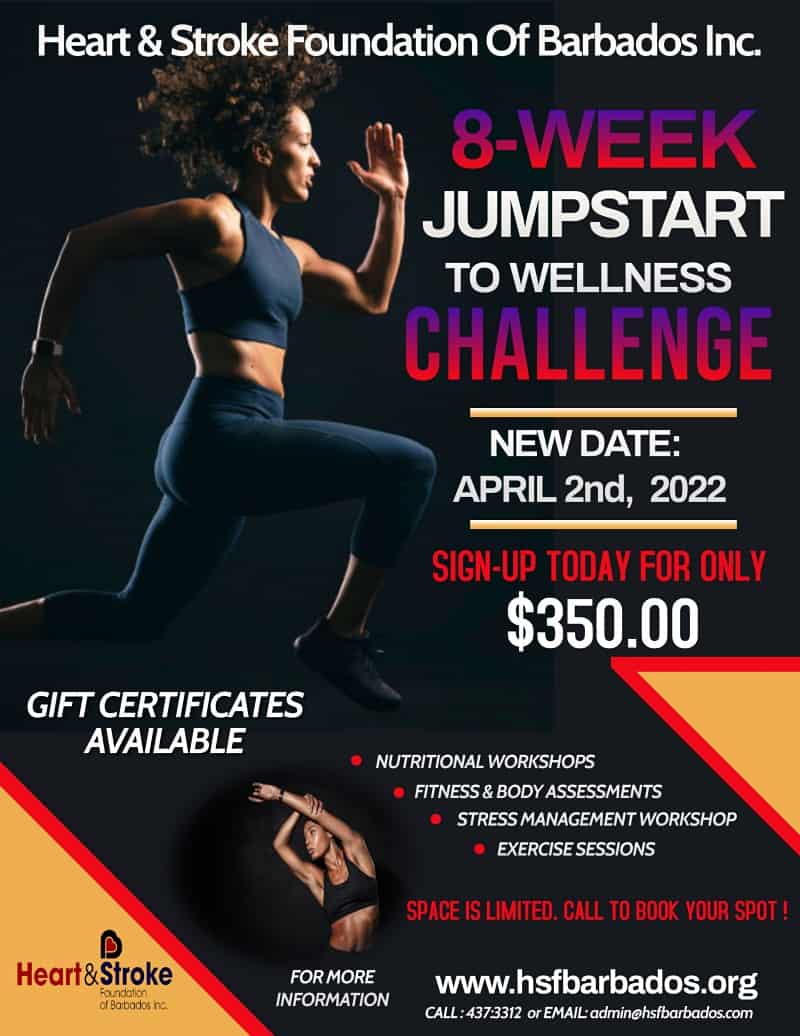 Register now for our Jump Start to Wellness Challenge!
Programme now starts April 2nd, 2022 and lasts for a period of eight (8) weeks.
What's included?
Nutritional Workshops
Fitness & Body Assessments
Stress Management Workshop
Exercise Sessions
Registration Fee: $350.00
Gift Certificates available!
Feel free to contact us for more information.