Lifeline Christmas Appeal!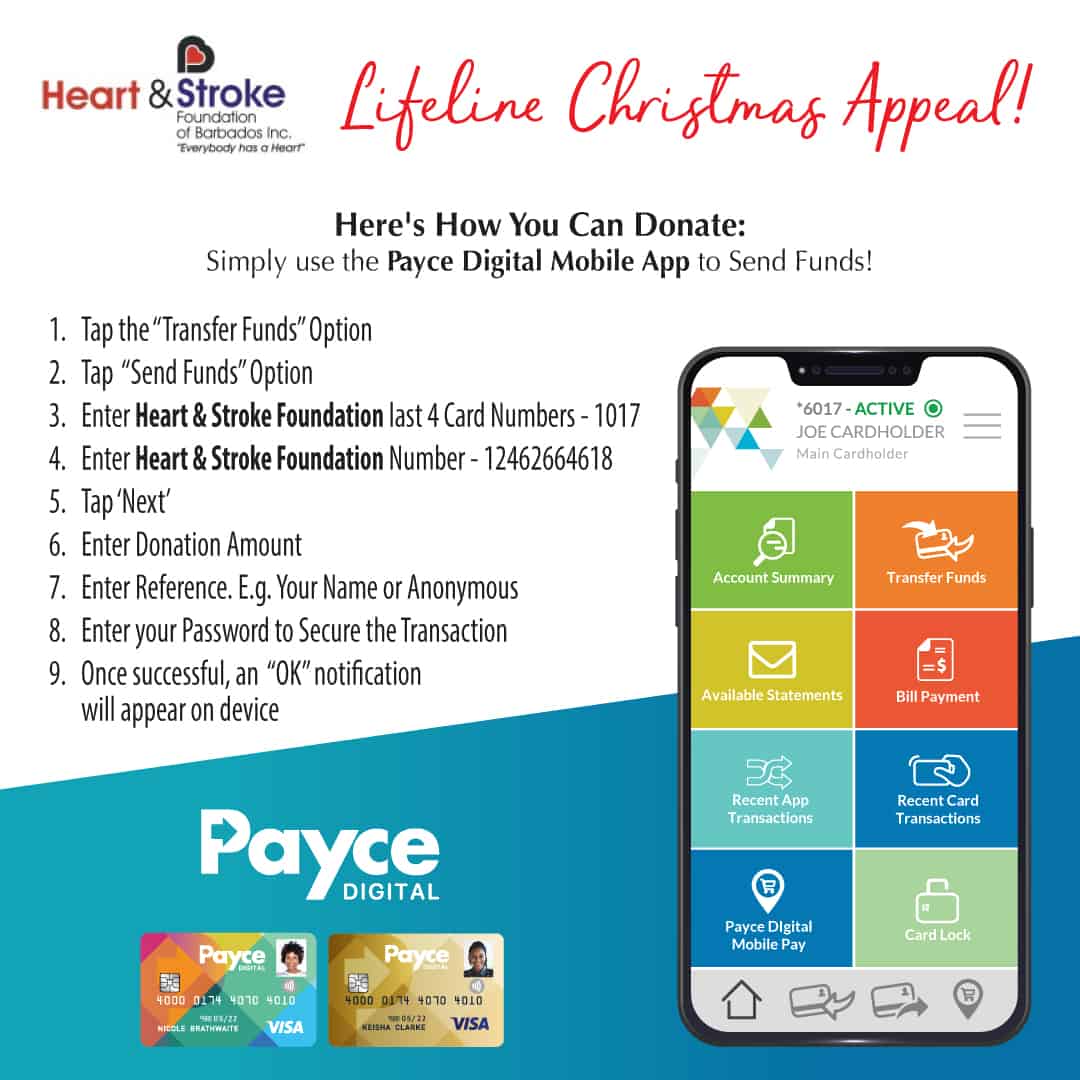 Donate to the Heart & Stroke Foundation of Barbados with the Payce Digital Mobile App!
Now you can use your Payce Digital Mobile App to donate to a worthy cause!
It can be challenging to find the time to give back at this busy time of year. Donating via the Payce Mobile App makes it so much easier! Simply follow the instructions below to make your donation and brighten someone's holidays.
Tap the "Transfer Funds" Option
Tap "Send Funds" Option
Enter Heart & Stroke Foundation last 4 Card Numbers – 1017
Enter Heart & Stroke Foundation number – 12462664618
Tap "Next"
Enter Donation Amount
Enter Reference, e.g. Your Name or Anonymous
Enter your Password to Secure the Transaction
Once successful, an "OK" notification will appear on the device